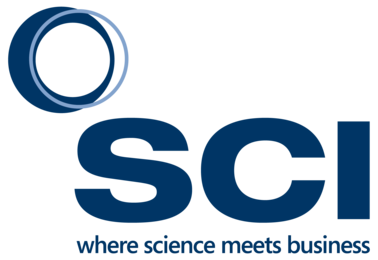 The Society of Chemical Industry Young Chemists Panel
National Undergraduate Online Poster Competition 2021
The Society of Chemical Industry Young Chemists Panel, supported by AstraZeneca, GSK and Teledyne ISCO, organised the National Undergraduate Online Poster Competition 2021, the ninth in this series.

This was an excellent showcase of undergraduate research on a national stage, attracting interest across both academic and industrial communities.

For more details, please see: SCI Event Website. For the sister event for students completing an industrial placement, see: The National Undergraduate Industrial Placement Showcase 2021.
The event ran from 25th June to 9th July 2021.

Results
Winner
Matteo Albino
University of York
Mind the gap! Through-space electronic stabilisation of dynamic azaacene-extended helicene diimides
Runner Up
Olivia Baldwin
University of Birmingham
De novo design of a lanthanide-binding peptide inspired by the methanol dehydrogenase enzyme active site
Runner Up
Janko Hergenhahn
University of Oxford
Template-Directed Synthesis of Porphyrin Nanorings: A Computational and Experimental Study















Thank You!
The National Undergraduate Online Poster Competition 2021 would like to extend its gratitude to each and every one of you for your support and contribution to the success of this event.

Thank you for your engagement with this event! Thank you to all the researchers who prepared posters and audio accompaniments. Thank you to the audience who visited the gallery and shared their experiences on social media to create a great buzz around the event.

Thank you to our sponsors: AstraZeneca, GSK and Teledyne ISCO. The support of sponsors not only provides the prizes for the event but brings this event to life and the commitment of world-leading companies to support events like this underlines importance of training scientists to lead future research. Thank you to the judges for evaluating the entries - this is never an easy task, especially with such high quality work to consider. Thank you to the organising committee for the hard work, planning and coordination that goes into making this event a success. The organising committee is part of the SCI Young Chemists Panel: a team of early-career researchers from industrty and academia with members from all corners of the UK. Look out for some of the other exciting events that they organise. The SCI has a hard-working event team to coordinate the event, manage finances and participants, and collate outcomes. We thank them for their assistance in making this event possible.
Organising Committee
The Society of Chemical Industry Young Chemists Panel

Fiona Laraman


AstraZeneca

Rhian Holvey


Astex Pharmaceuticals

Kim Roper


University of Birmingham

Alistair Boyer


University of Glasgow