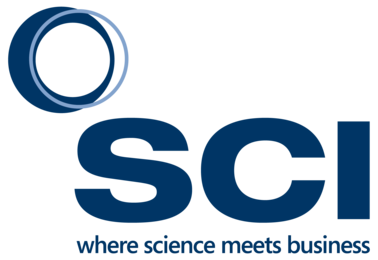 The Society of Chemical Industry Young Chemists Panel
National Undergraduate Industrial Placement Showcase 2021
The Society of Chemical Industry Young Chemists Panel, supported by AstraZeneca, GSK and Teledyne ISCO, presented the National Undergraduate Industrial Placement Showcase 2021. This event was a week-long poster competition that culminated in a webinar. It was an excellent opportunity for industrial placement students to present their work to an international audience and to learn about what their peers were working on.
Keynote Speaker

James Douglas, Team Manager,

AstraZeneca
Student Speakers
Daniella Hares,

AstraZeneca

Ffion Platt,

GSK

Grace Langham,

UCB

Harriet McNicholl,

AstraZeneca

Max Barnett,

GSK
This was a sister event to The National Undergraduate Online Poster Competition 2021.
The event ran from 14th June to 24th June 2021.

Results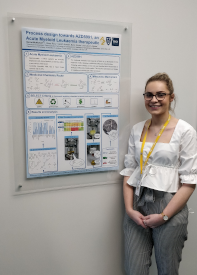 First Prize
Harriet McNicholl
AstraZeneca
Process design towards AZD5991 an Acute Myeloid Leukaemia therapeutic
Second Prize
Daniella Hares
AstraZeneca
Computational Techniques for Drug Discovery
Poster Prize
Jake Odger
Sosei Heptares
Determination of Absolute Configuration of 1 via Mosher's Amide Analysis














Thank You!
Thank you for your engagement with this event! Thank you to all the researchers who prepared posters and audio accompaniments. Thank you to the audience who visited the gallery and shared their experiences on social media to create a great buzz around the event. Thank you to the organising committee and the sponsors for making this event possible.
Organising Committee
The Society of Chemical Industry Young Chemists Panel

Kirsten Hogg


Vernalis

Oliver Ring


AstraZeneca

Rosemary Croft


Syngenta

Alistair Boyer


University of Glasgow