Virtual Bog 'n Burn 2020
#BogNBurn2020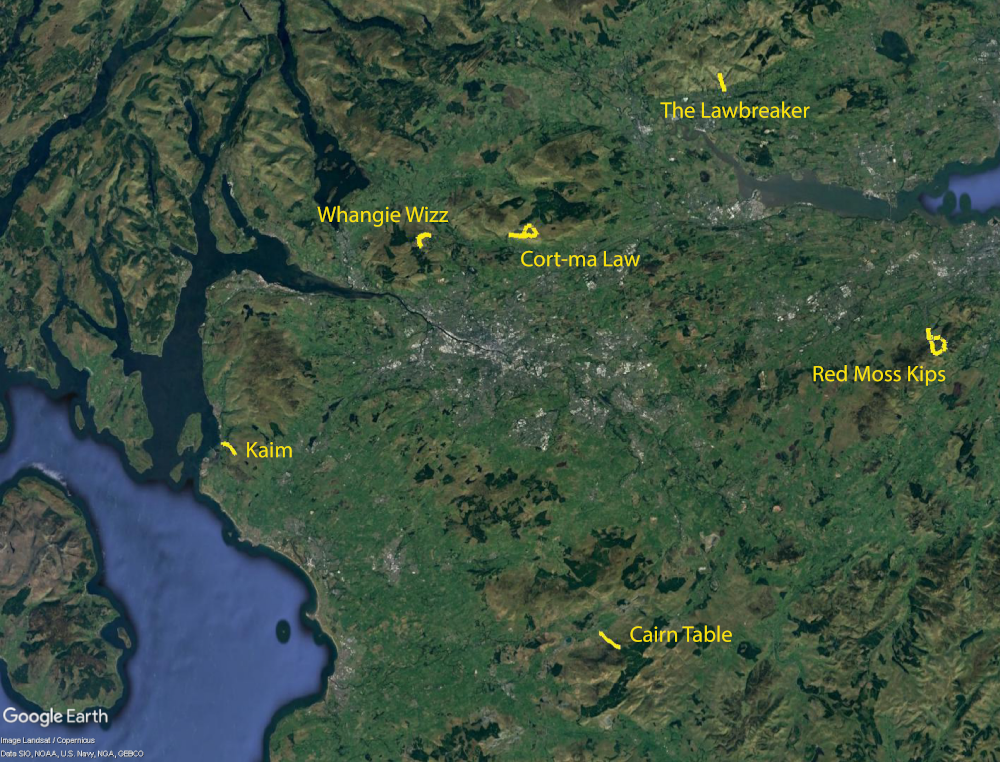 What a difference a few months makes! The normally boggy and burnie races took quite a different format as we embraced their September and October cousins. It turns out that it is a lot harder to find race routes when there are not a hunderd people to follow but at least there were no queues going through the narrow parts of the course and parking was much easier.

Well done to everyone that managed to find time to get to the hills and send in their results. I hope you enjoyed this challenge as much as I did! We had 29 people completing at least one race and 18 completing the four required to qualify for the series. There were a total of 104 efforts overall and the clear favourites were Cort-ma Law and the Whangie that saw almost everyone complete the courses. Each of the individual races has a separate results page that can be accessed below.

Congratulations to the series winners:
🏆 Stuart Brodie [Ochill Hill Runners] & 🏆 Claire Caruthers.
Also to Alasdair Meldrum (Ayr Seaforth) for M40‑49, Ian Hughes (Calderglen Harriers) for M50‑59, and Brian Brennan (Westerlands CCC) for M60‑69 categories.
Race Results
Series Results
Series score is the average percentage* of the time vs the all time record for each race by gender
(*average of best four where more than four races were completed)
Thanks!
Thank you to the usual organisers of these races for letting us borrow their events for 2020.
Andrew
Wright

HBT

East Ayrshire Leisure
Hunters Bog Trotters
North Ayrshire
Athletics Club
Westerlands CCC
Series Organiser
Alistair Boyer
bognburn@istry.co.uk