Virtual Bog 'n Burn 2020
#BogNBurn2020
Welcome to the Bog 'n Burn series for 2020. Unfortunately, as the world struggles to battle COVID-19 we are not able to bring you races in their normal format this year, but we want to offer a chance to get muddy and wet in all the bogs and burns in the surrounding hills so have created a virtual series. We hope you are well and enjoy this event!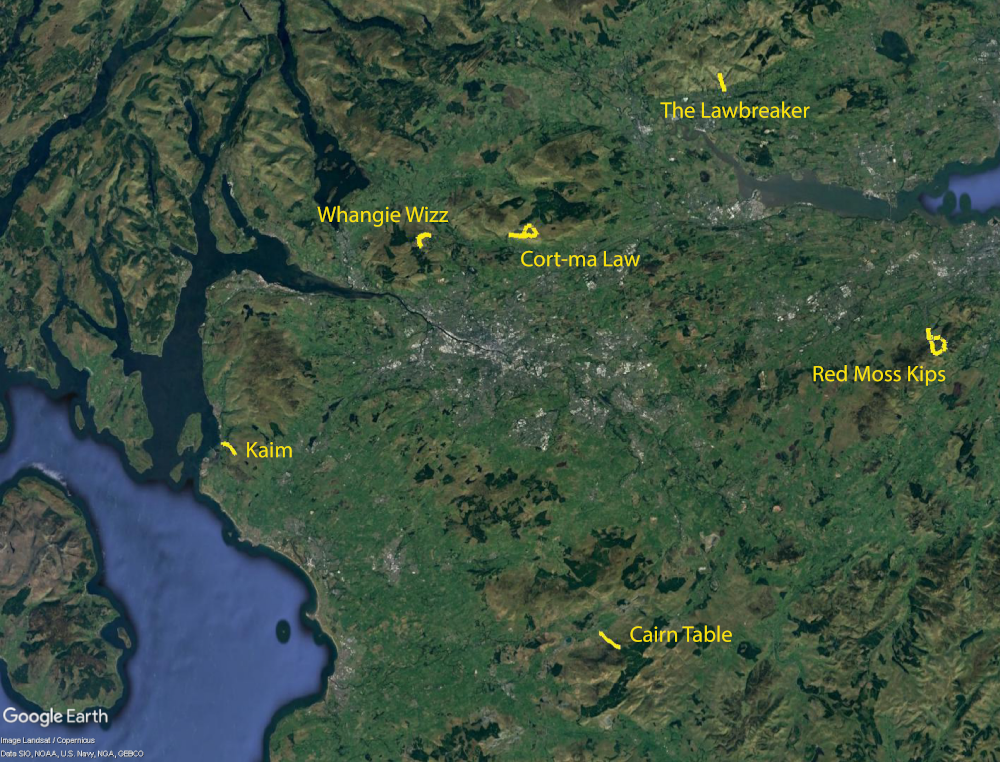 Format
The event is FREE. To take part, you must REGISTER BEFORE you complete any of the courses. Then complete at least FOUR out of the following SIX Bog 'n Burn race routes, recording your attempt using a GPS device: watch or phone. Once finished, email all your attempts as GPX files (you can export these on Strava or Garmin) to the series organiser who will collate results for individual races and the overall series. The deadline for submissions is midnight on 31st October 2020.

If you do not have access to a GPS device and would like to take part, please contact bognburn@istry.co.uk.
Courses
GPX Files are provided as guidance only - please use a map and compass.
If you are unfamiliar with any of these courses and would like further assistance, contact your local hill running club or bognburn@istry.co.uk.
Rules
GPS route following IS PERMITTED in this event
The event is open to all over 18s - participants must have experience of hill and off-road running and be fit enough to complete the courses
Full race kit must be carried: waterproof jacket with hood, waterproof trousers, hat, gloves, whistle, compass, map of course
A mobile phone must be carried
Participants must inform someone of their attempt and update them on their safe return
Participants must follow the latest Government Guidelines concerning the COVID-19 pandemic
Further details can be found on the registration page
Participants must give way to the general public on any route and, where possible, choose less-busy times to complete the routes. A particpant should be prepared to abandon an attempt if a route is too busy
Each race entry will be converted to a numeric score based on percentage time vs the M/F course record. The lowest four scores will be summed for all participants who complete at least four races to give an overall series result. There are bonus points for completing all six courses. Results will be presented by age category and gender for each race and the overall series
The series organiser may invalidate any submission at their discression. Submissions that do not follow the described race course as closely as possible will be deemed invalid. For duplicate submissions it will be the first received submission that will be counted
Registration
Thanks!
Thank you to the usual organisers of these races for letting us borrow their events for 2020.
Andrew
Wright

HBT

East Ayrshire Leisure
Hunters Bog Trotters
North Ayrshire
Athletics Club
Westerlands CCC
ENJOY AND GOOD LUCK
Series Organiser
Alistair Boyer
bognburn@istry.co.uk